New episodes released every Friday!
Stay Up to Date on the Latest Episodes
Welcome to Better Your BnB
Join us in our weekly show where we review one property's interiors and listings in 15 minutes or less. You know, we love the STR community and in an effort to give back and have a little FUN we share no fluff but important stuff to help hosts up their game and improve their listing!

Latest On Better Your BnB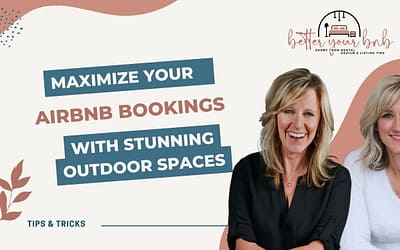 May 4, 2023Episode 17: Maximize Your Airbnb Bookings with Stunning Outdoor SpacesOverview: Better Your BnB: Episode 17. Welcome to Stacey and Valerie's weekly show, where they review Airbnb properties, listings, and interiors. This week they're reviewing Charlotte's...
read more Apply to be featured on the show!
Let's up your game and get that cash flow flowing as you so deserve!